ITCentric has always paid great attention to the training of its employees. The certifications acquired are a guarantee of the quality and high technological value of ITCentric projects.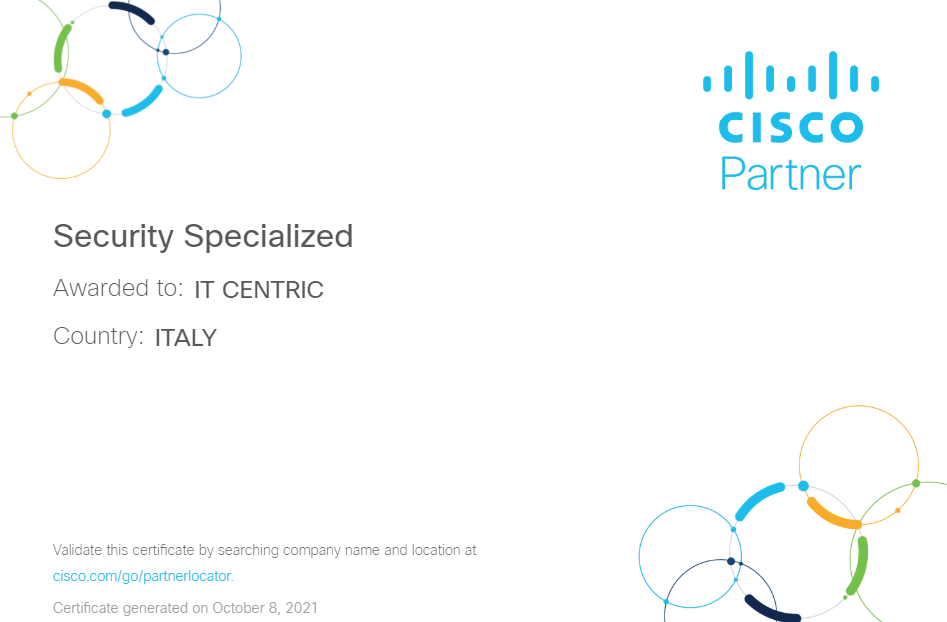 The company, already a Cisco partner, on 8 October 2021 added another important certification to its (already rich) portfolio: that of "Cisco Security Specialized Partner". 
Below is the letter addressed to the company by the global telecommunications giant, Cisco:
Congratulations! IT Centric has achieved the Cisco Security Specialization in ITALY. Your company has proven they can provide sophisticated, value-added Cisco solutions through their in-depth sales capabilities, technology skills and service offerings in ITALY. In recognition of this accomplishment, your company will be identified as holding the Cisco Security Specialization in the Cisco Partner Locator.