Gruppo all'avanguardia, Innovation Core Partner per aziende private e pubblica amministrazione, nelle aree IT, TLC e Ingegneria dei Sistemi
IT CENTRIC nasce a Caserta nel 2014 dall'idea di due ingegneri campani, Fabio Orsini e Luigi Diana, e si struttura nel corso degli anni come un System Integrator innovativo che opera principalmente nelle aree dell'Information Technology, delle Telecomunicazioni e dell'Ingegneria dei Sistemi. Un articolato sistema di offerta, con una forte focalizzazione sui servizi di consulenza e system integration, ed una serie di soluzioni verticali, consentono di offrire competenze e soluzioni nei settori delle telecomunicazioni, media, industria, distribuzione, energia. Attraverso un team di specialisti in diversi settori di mercato e ambiti tecnologici, l'azienda riesce a seguire i propri clienti nell'innovazione dei processi tecnologici e nella creazione di valore dai servizi IT.
Nel corso degli anni IT Centric ha incubato nuove realtà imprenditoriali per specifici settori dell'IT. L'ultima nata è Bit Rulers (aka BiRu), startup innovativa dedicata allo studio e sviluppo di nuove tecnologie in ambiti quali DevOps, Big- Data, Intelligenza Artificiale, IoT, Industrial IoT, ed in generale sviluppo di software innovativi applicati a progetti complessi. Il gruppo, in costante crescita, si propone di evolvere in varie Line of Business, difatti dal 2020 è attiva una nuova Line of Business che indirizza in maniera esclusiva l'innovazione delle PMI del Centro-Sud, con una struttura dedicata per il supporto alle Operations dei Clienti, così da consentirne un processo di innovazione costante, supportato da esperti del settore. IT Centric, insieme alle società partecipate, copre tutto il territorio nazionale con sedi operative, laboratori e Data Center distribuiti sulle sedi di Caserta e Roma, in aggiunta al personale residente tra Caserta, Roma e Milano. Alcune Line of Business operano all'estero su progetti che prevedono il design in Italia e l'implementazione in Paesi come Medio Oriente, Brasile, USA, Algeria e Kazakistan. IT Centric ha coltivato negli anni partnership con diverse multinazionali del settore ed insieme a loro si è trovata ad operare sui mercati internazionali delle Energy & Utilities e dell'Oil&Gas. Per IT Centric il System Integrator è sempre più l'anello di congiunzione tra il mondo reale e quello digitale, in grado di semplificare processi attraverso un mix di tecnologie, procedure e buon senso.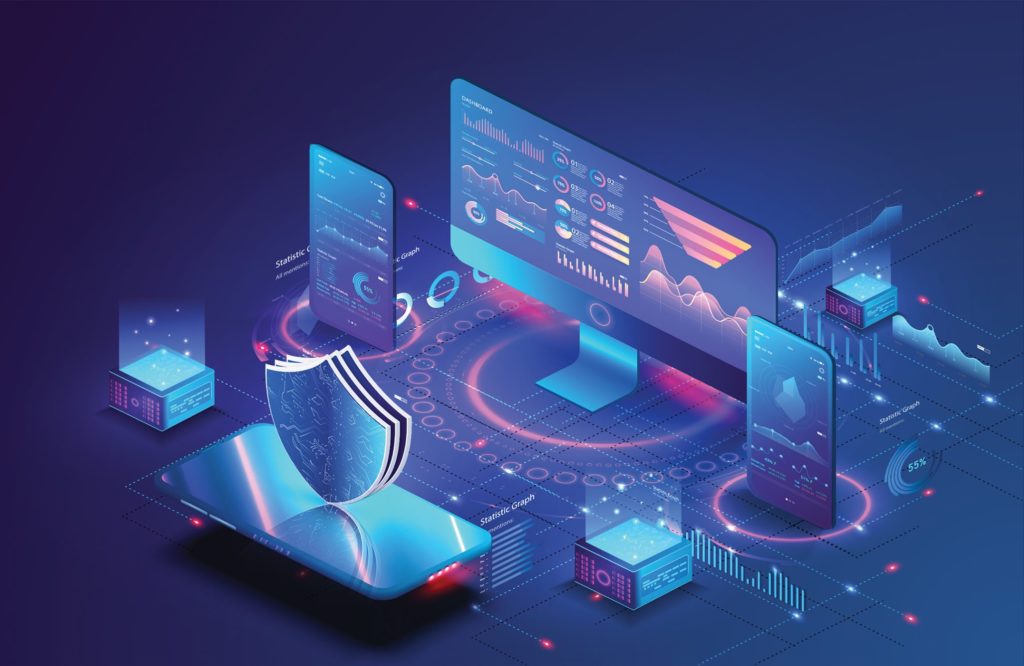 CYBER-SECURITY E INDUSTRY 4.0
I principali settori del momento sono per ITC la Cyber- Security e l'Industry 4.0. La Cyber Security riveste un ruolo trasversale in tutti i processi di business e nelle infrastrutture tecnologiche. In questo ambito, avendo consolidato molteplici esperienze, si propone di offrire soluzioni integrate tagliate su misura rispetto alle dimensioni dell'organizzazione ed ai rischi potenziali. In ambito Industry 4.0 IT Centric ha sviluppato molteplici integrazioni tra i mondi OT ed IT, così da poter trarre il massimo beneficio da entrambi eludendo il vecchio approccio a silos compartimentati. Sono inoltre attive sperimentazioni insieme a grandi Clienti relative alla SCADA Security per la messa in sicurezza di infrastrutture industriali suscettibili di attacchi potenzialmente disastrosi.  
IT Centric è un centro di competenze, un gruppo fatto di specialisti che, attraverso un processo di integrazione e osmosi, guardano da diverse prospettive ed angolazioni un problema da risolvere. La ricerca innovativa ed il continuo studio sono elementi cardine ed imprescindibili dell'organizzazione. In questi anni, escludendo le numerose partnership tecnologiche che hanno comportato lo studio ed il conseguimento di certificazioni professionali, IT Centric ha investito internamente in analisi di mercato, prototipazione e sviluppo di algoritmi e software in ambito Physical Security, Big Data e sistemi di correlazione evoluti. Secondo IT Centric le trasformazioni introdotte dalla pandemia non avranno effetto temporaneo, ma alimenteranno la domanda di nuove soluzioni e nuovi servizi. Per questo motivo sono stati aggiunti al portafoglio di offerta nuovi servizi e soluzioni in ambito Collaboration e Security, al fine di abilitare le aziende pubbliche e private a lavorare in maniera efficiente e sicura anche utilizzando i nuovi paradigmi indotti..